Alexander has been doing yoga retreats for many years. His retreats have taken him to Ibiza, Gran Canaria, Sicily and Portugal. The number of participants varies between 6 and 12 participants, often accompanied by children.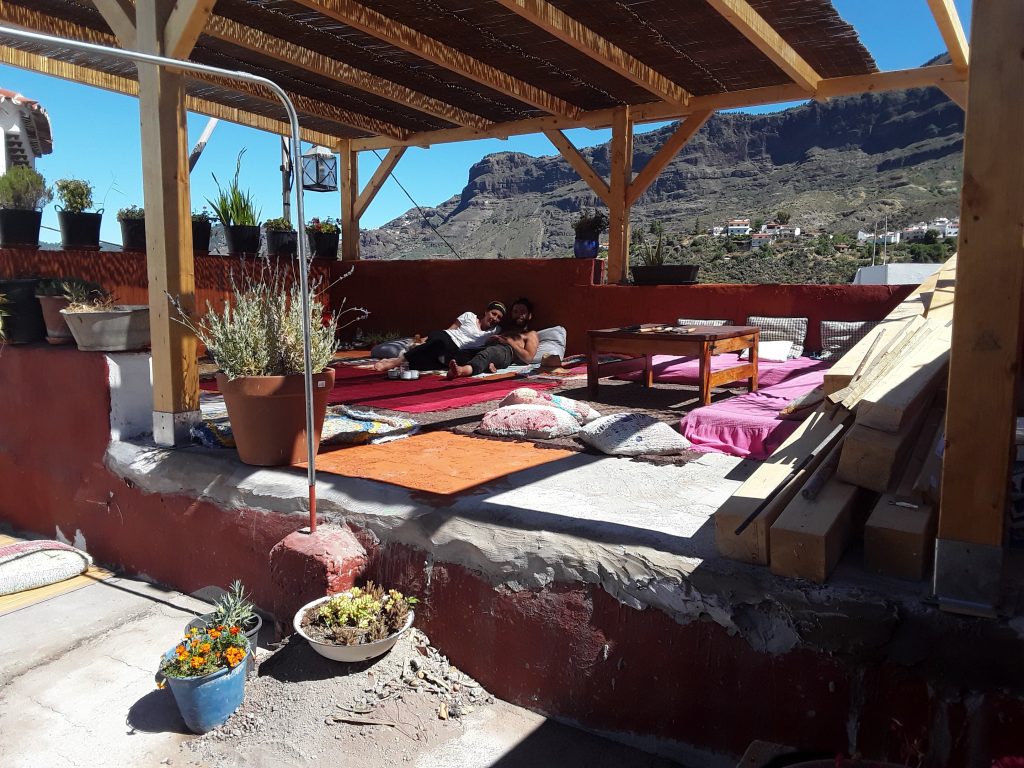 The yoga sessions always take place outside in the open air either on solid ground, on lawns or sandy beaches. There are 2 Yoga sessions per day: in the morning and in the evening 1.5 – 2 hours each.
In 2020 there will be two yoga retreats on Gran Canaria for the first time. The first trip in February will take us to the pretty coastal town of Puerto de Mogan where we will stay in the typical Canarian accommodation guesthouse "Lumi", about 10 minutes walk from the beach.Here we have single and double rooms available. From Las Palmas airport there are two direct buses to Puerto de Mogan. Dates: 23.2. – 1.3.2020 (Carnival). More infos in german and pictures here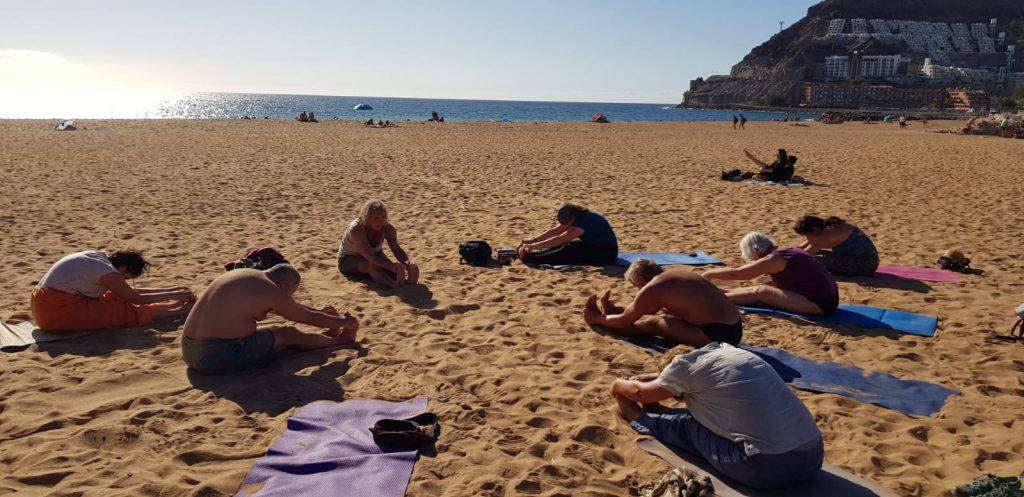 The second trip will take place from the end of May to the beginning of June 2020 during the Whitsunday holidays. There the accommodation will be in the small mountain village of Tejeda in the "Finca Ecoartejeda". The village is very close to the two high mountains Roque Nublo and Roque Bentayga. Here you can take wonderful hikes and excursions into the mountain landscape. Detailed information will be available at the end of 2019. More infos in german and pictures here
You are welcome !
More general infos in german & pictures here